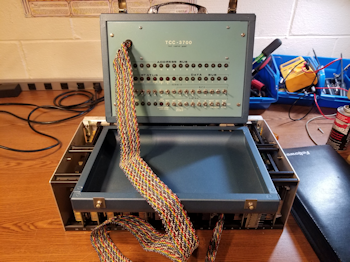 I like this system because it is a great example of the kinds of homebrew computers and prototypes mid-1970's engineers were building with the new microprocessors that became available then. In this case the TCC engineer chose the Intel 8080. The TCC 3700 was a full 8-bit "computer".

The system was housed in a TeraDyne card rack supplied with individualized controller cards for CPU, ROM, Serial and other I/O and TTL logic. Little is known about TCC but it was not a large company. The computing unit was donated to Kennett Classic by Bob Martin who was given the TCC-3700 by the original engineer (name?), his friend, who created it.This computer appears to have been updated successively ~1974 through the later 1970s.

It is not clear which IBM mini or mainframe systems the 3700 was designed to interface with. It is possible that this computer in its core was a general-purpose machine that was later adapted for use in an IBM environment. All to be determined. I need to pull the ROMs to get clues as to menus or commands that might reveal function.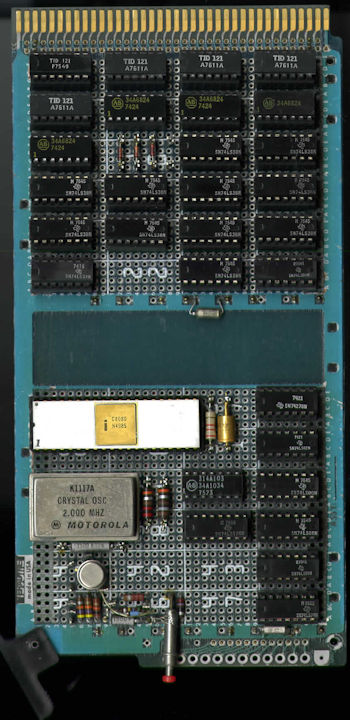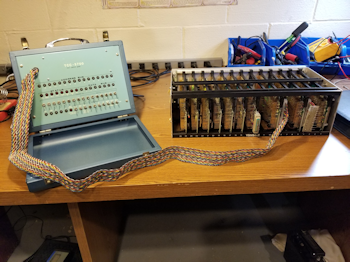 Click here to view other cards and photos of the 3700 including a newer 2708 ROM card, serial card and other I/O controllers that are part of this system.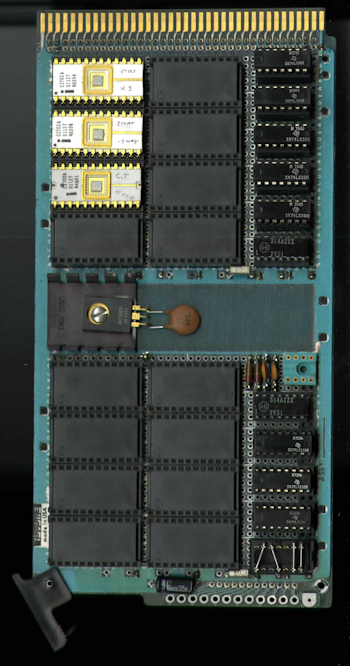 I have not powered the system yet, still need to determine what voltages to apply to the power connections. There is no manual.

Reply